Contact Dominican Republic Builder's Today!
If you're trying to decide if a Dominican Republic home is right for you, or if you need more information about any of the properties you've seen on our website or heard about in the media, contact us. We're here to help.
Feel free to ask us questions, request data on specific properties, or solicit a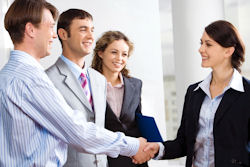 complimentary copy of our Dominican Republic Builder Report. There's no cost to receive our materials.
Also, just so you know, developers set the prices for their properties. The prices are the same for everyone, whether you contact the developer directly or work with an individual agent. So there's no reason to hesitate.
We're very approachable (and likeable, we've been told). .It is our pleasure to provide you with the Dominican Republic Builder information you need to make an informed decision. Contact us today!
Save